Pavakka Mezhukkupuratti (bitter Gourd Stir Fry)
Bitter gourd is prescribed as a good medicine for diabetic patients. Most of the children dislike bitter gourd. Here is my special way of making it.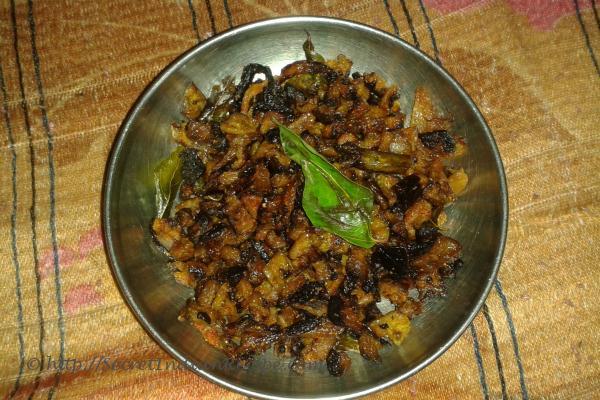 Ingredients:
Bitter gourd -1 medium size
Oil -5 tablespoon
Green chilli -4nos
Chopped onion -1
Curry leaves-2
Mustard seeds -1 teaspoon
Chilli powder -1 teaspoon
Turmeric powder -3 pinch
Salt –as you need
Directions:
First clean and cut the bitter gourd into small pieces.
Switch on the stove and place a pan on the stove.
Add oil into the pan.
When the oil gets heated, put the mustard into it.
When the mustard seeds pop up, add curry leaves.
Then add the bitter gourd along with turmeric powder, green chilli and salt.
When it is cooked, add onions and fry till both the bitter gourd and onion is done.
Add chilli powder to it and stir for 2 more minutes.
Remove it from flame and serve hot.
Footnotes:
For diabetic patients, don't make it too crispy so that they can get all the benefits of bitter gourd.