Potala Aloo Bhaja (pointed Gourd With Potato Fry)
Pointed Gourd (Parwal) is good source of carbohydrates, Vitamin A and Vitamin C. It is an authentic Odisha recipe. Its tasty and low calorie side dish, can be served with rice and roti. Mom used to prepare it for me.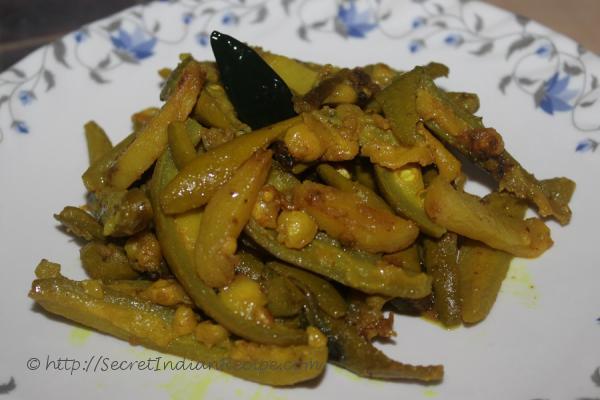 Ingredients:
Pointed Gourd (Parwal) 500gm
Potatoes 2 pieces
Onion 1
Dry red chilies 2
Mustard seeds 1/2teaspoon
Turmeric Powder 1/2teasppon
Salt to taste
Ricebran Oil 3-4tablespoon
Directions:
Wash pointed gourd and potatoes. Peel the potato skin, cut pointed gourd, potatoes and onion into long slices. keep them aside.
Heat Oil, add broken dry red chillies and mustard seeds and let it splutter.
Add onions to it and fry till translucent, add pointed gourd and potatoes, sprinkle turmeric powder and salt, Mix it and cover with a lid.
Stir occasionally and fry on medium heat till vegetables get soft and little crispy. It will take approximately 15-20 mintues.
Once the veggies are soft, serve with rice.