Shahi Narial Paneer (cottage Cheese In Coconut Gravy)
For Vegetarians, Paneer is the most convenient options for side dish when you have surprise visitors at your home. I also used to cook ' Matar Paneer' and 'Butter Paneer' for my guests. But, now due to my new found love for Indian recipes, I read and discuss a lot about Indian food. I learned this recipe of ' Narial Paneer' few years back from my cousin sister but never tried it on my own. Last Saturday when she came over at our place, I made it for her…….and she was so surprised that I still remember her recipe….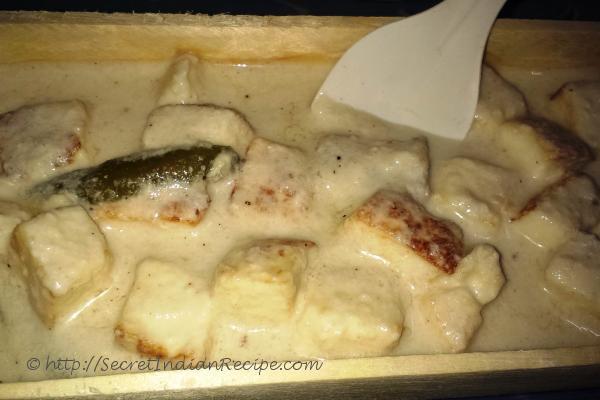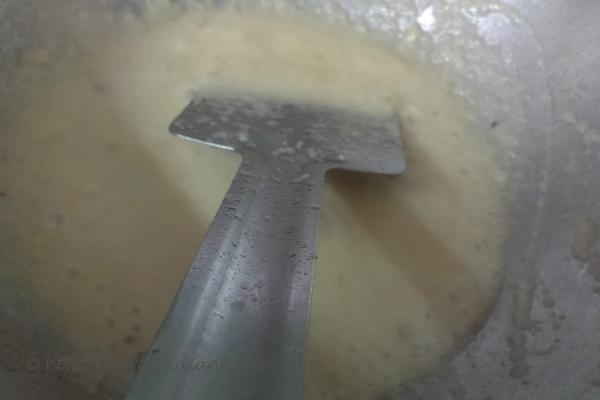 Ingredients:
Paneer (Cottage Cheese) -200 grams
Coconut milk – 1 coconut
Onion – 1 medium sized (Paste)
Ginger paste – 1 tablespoon
Green Chillies – 3-4 pieces (Slit from middle)
Bay leaves – 2-3 pieces
Cardamom – 2 pieces
Refined oil – 4-5 tablespoon
Salt – as per your taste.
Directions:
First cut the Paneer pieces into Square shape and keep it aside.
Now take a pan and put it on the stove. Pour the oil and heat.
Once oil is heated put the Paneer into batches and sauté a bit. When it starts turning brown from sides, take out and keep on a plate.
In the remaining oil, add the crushed cardamom pods along with bay leaves. As soon as the aroma starts out, put the ginger paste and onion paste. Saute for about 3-4 mintues or until the masala releases the oil.
Finally pour the coconut milk, salt, green chillies and paneer and cook on low flame for about 6-7 mintues.
As the gravy reaches its required consistency, put the gas knob down.
You can garnish it with freshly chopped coriander leaves and serve with Naan.