Sirke Walle Pyaz (indian Pickled Onions/ Shallots)
As a young girl I loved eating out with family. We always wen to this fine dine place in Bombay where there served North Indian Food. Every table in that restaurant had a cruet set and a bowl of "Sirke Walle Pyaz" I loved these tiny pickled Onions, they were a great accompaniment with all dishes. Our Chicken biryani was always incomplete without these pickled onions by the side.
I have recently started noticing that restaurants have stopped serving the Sirke Walle Pyaz as an accompaniment. I don't dine out much these days for health reasons and especially after I quit as a chef, I completely avoided eating out. But even then, the few times that I have eaten out the pickled onions were given on request of charged separately. Isn't that Bizarre? Anyways, so I decided to make my own and it turned out amazing. Currently I just have these pics, but I will be taking more pictures of the pickled onions along with various dishes and putting them up.
Enjoy this easy recipe!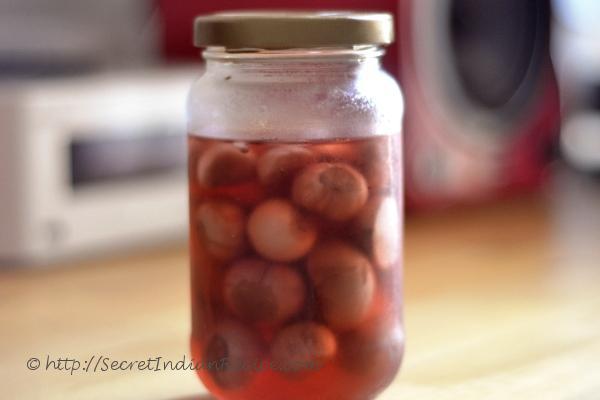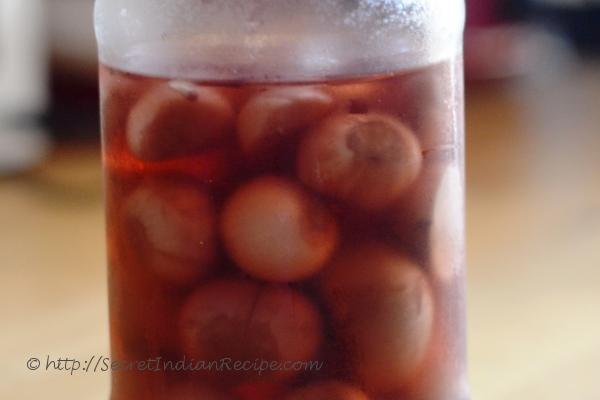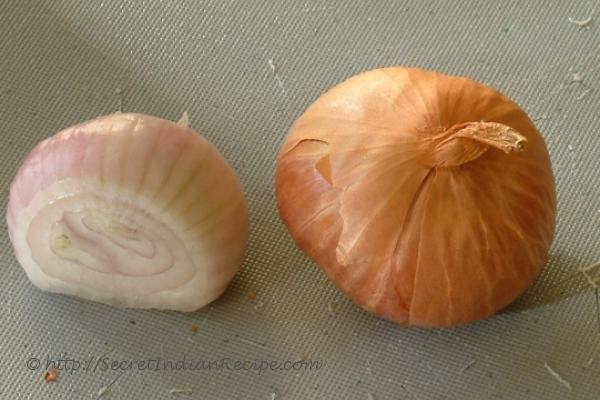 Ingredients:
Shallots or Small Red Onions: 20 pcs
Vinegar: 1 Cup
Water: 1/2 Cup
Sugar: 1 Tsp
Salt 1/2 Tsp
Directions:
Peel, wash and clean the Onions. Pat them dry with the help of a kitchen towel
Heat a bowl and add vinegar, water and sugar. Let this mixture come to a boil
While the mixture is heating, rub the salt on your onions and transfer the onions into a clean, dry glass bowl
As soon as the vinegar, water mixture comes to boil, turn off the heat and let this mix cool completely under the fan
When completely cooled, transfer the mix into the glass bowl of onions. make sure the vinegar mixture soaks the onions completely
Put on the cap and leave it in a cool place for 2 days
After 2 days you will see the vinegar turns slightly reddish sue to the discoloration of onions. Serve as an accompaniment with any Indian meal