Soya Cheesy Ball
This is one of my favourite snack which I serve to my friends during kitty party. It goes well with piping hot tea and makes everyone talkative and happy. A dish, I must say, you need to prepare in greater quantoty as there will be huge demand!!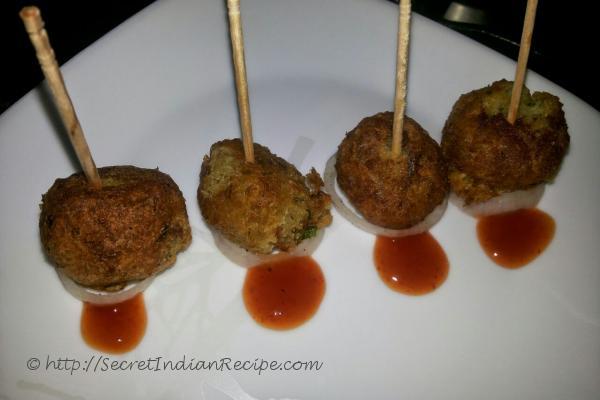 Ingredients:
Soya chunks - 2 cups(fallow instruction of the pack)mashed
Paneer ( Cottage cheese) -1/2 cup
Grated Cheese -1/2 cup
Boiled Potato- 1 no mashed
Chat masala-1 tsp
Dill leaves- 1 tbs
Chopped green chilli- 2 nos
Oil for brushing
Besan -2tbs
Corn flour-2 tbs
Rice flour- 2tbs
Salt to taste
Chopped onion-2tbs
Directions:
Mix all the ingredients in a bowl except cheese.
Then divide the soya mixture into equal balls.
Take soya mixture, flatten it on your palm & stuff grated cheese in it. Shape in to a ball again
Pre heat in the Air frier at 180'C. Brush the balls with oil and then bake it for 8 mins. Then turn the ball around and bake it for another 5 mins.
Serve with Tomato sauce.