Surti Locho
Locho is a steamed Gujarati snack. It derives its name from its loose constituency and irregular shape. It is somehow related to Khaman. Its smooth texture will melt in your mouth. Best to go with evening tea.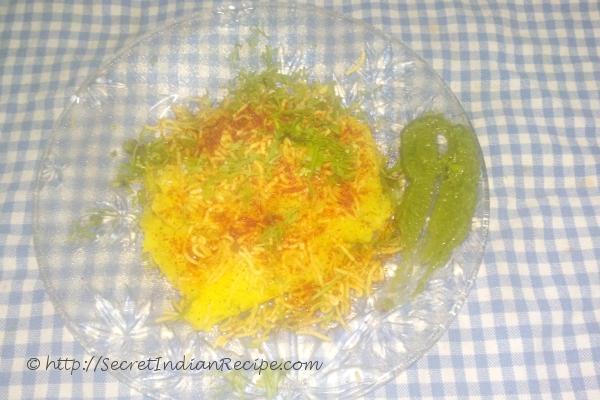 Preparation Time:
Soaking time,and fermentation time needed.
Ingredients:
Chana dal ( Split Bengal gram)-1cup
Besan ( Gram flour)-1to 1.5tsp
Readymade khaman -1to2number or curd
Water-2cup
Salt-to taste
Ginger garlic chilli paste-2to 3tsp
Hing-1tsp
Turmeric-1tsp
Baking soda-1/8tsp
Vinegar-2tsp
Masala for sprinkle ---
Red chilly powder-2tsp
Roasted jeera powder-1tsp
Black salt-2tsp
Directions:
Soak the chana dal for 1-2hours.
After soaking churn in the mixture to a nice smooth batter.
And now this is the important part of fermentation.
Add 1-2readymade khaman pieces to the batter as it will help to ferment the batter.
If khaman is not available then you can add curd as well.
After it gets nicely fermented put hing, salt, ginger garlic chilly paste, haldi, and hing.
And add 2 cup of water and give a nice whisk.
Take 3 ladle of batter in a bowl.
Add baking soda to vinegar and the mixture will froth.
And add this mixture to the batter.
Pour the batter to a grease thali and put it in the steamer.
Steam till knife comes out clean
Mix the masala for masala mixture.
Serve locho with sev on top and green chatney.