Tamatar Dhanniya Ka Shorba (indian Style Tomato Coriander Soup)
The tamatar dhania ka shorba is a Punjabi version of the ever popular tomato soup. Tomato shorba is a delicious and healthy dish which is said to have its roots in Persia and came to India along with the Mughals. Tomato shorba is very light and spicier with a lot more herbs in it. Tomato shorba is a good appetizer and aids in digestion. Served piping hot, this shorba combines the goodness of tomatoes and coriander. Black pepper, bay leaves and the sugar helps to curb the tanginess of the tomatoes.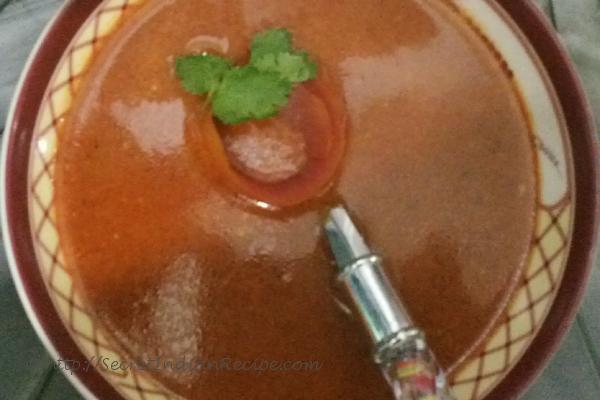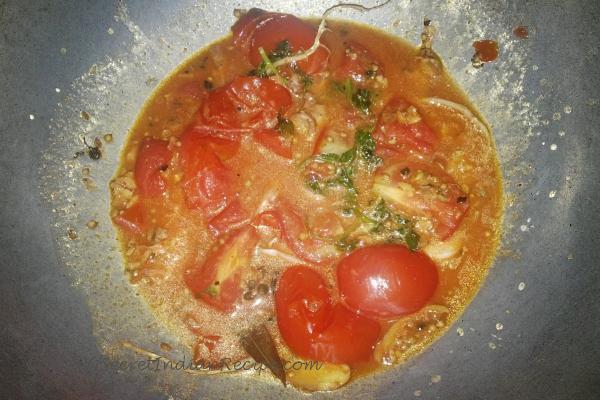 Ingredients:
Tomatoes red- 2 pcs(Roughly cut)
Ginger -75gm
Garlic -120gm
Chopped Coriander- For garnish
Coriander roots - a bunch
Coriander seeds -10gm
Kashmiri chilli powder - pinch
Bay leaves - 2pc
Black pepper - 20gm
Lemon juice -20ml
Salt & Sugar -To taste
Sunflower oil - 25ml
Water - 2cup
Directions:
Crush coriander seeds and black pepper in mortar and pestle and keep it aside.
Crush ginger and garlic in mortar and pestle and keep it aside.
Roughly cut tomatoes and keep it aside.
Heat oil in a pan and add bay leaf, crush coriander seeds and black pepper.
Stir them until it crackles and then add crush garlic and ginger to it. Then add coriander roots and stir until it releases aroma from it.
Then add the roughly cut tomatoes, kashmiri red chilli powder, salt and sugar. Stir until the tomatoes releases its juice.
Add water and simmer it for another 20 minutes. Strain the mixture. Crush the remaining mixture with the back of the laddle extracting every bit of it.
Add the shorba into another pan and simmer it on low fire. Add lemon juice and check the seasoning. Serve it piping hot by adding chopped coriander as garnish.
Footnotes:
Its not necessary to add thickening agent in it as because shorbas generally are thin or clear soups.