Thakkali Choru (kerala Style Tomato Rice)
Different varieties of tomato rice are available across India. In some states this is served as Breakfast, while in Kerala this is served as lunch or dinner. This flavoured rice occupies my dining table at least one in a week since it is simple to cook and extremely good in taste. Tomato rice is best for kids since it is healthy and colourful too. This rice tastes yummy with raita and pickle.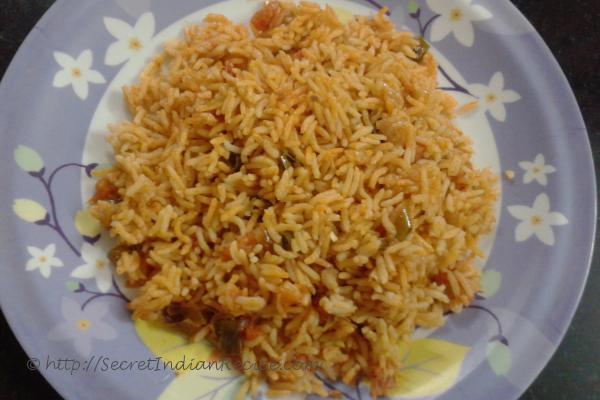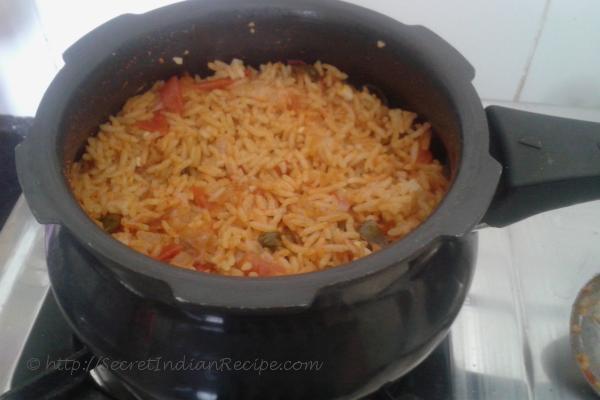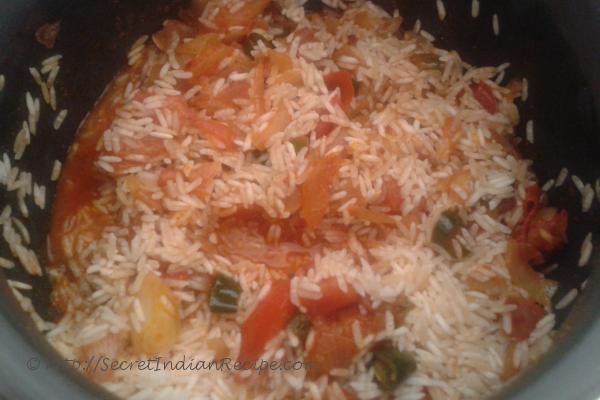 Ingredients:
Tomatoes- 2
Onion -2
Ginger- a small piece
Garlic- 5 cloves
Green chillies- 3
Coconut oil- 3 tbsp
Turmeric powder- 1/4 tsp
Red chilli powder- 1 tbsp
Coriander powder- 1/2 tbsp
Garam masala powder- 1/2 tsp
Water- 1 and 1/2 cups
Salt- as needed
Curry leaves- a bunch
Directions:
Chop the tomatoes, onion, green chillies, ginger and garlic into small pieces
Heat 3 tbsp of oil in a pressure cooker
Add the chopped onion, garlic, ginger, green chillies and curry leaves to the oil and sauté for 2 minutes
Now, add chopped tomatoes to it and sauté until the tomatoes get cooked
Next, add the red chilli powder, turmeric powder, coriander powder and garam masala powder to it and sauté for 3 minutes in low flame
Add the rice and salt to it and mix all the ingredients well
Add 1 and 1/2 cup of water to it and close the pressure cooker with lid and cook for two whistles
Open the lid after 10 minutes. Serve hot with pickle, pappad and raita
Footnotes:
Please note that ratio for rice and water is 1: 1.5. i.e. if you are using 1 cup of rice, then only 1 and 1/2 cups of water is needed for cooking the rice.