Thatte Idli (fermented Rice Cakes Steamed In Plates)
Thatte idlis is a special idli prepared in Karnataka. Tumkur is the actual place that is famous for this idli. People often ride or drive to Tumkur for an early morning drive to have these idlis such is their fame. They get the name thatte from the being steamed in plates. There is a special stack of plate mold available to prepare these idlis which is steamed in pressure cookers. In home you can steam these idlis in normal steel plates that go into your idli makers and then cut them up into pieces. This idli has a different recipe from the standard idli batters and it's not just steaming normal idli batter in plates. These idlis are super soft because of the proportion of ingredients used. It is often served with 2 chutneys and a sambar all three prepared in Karnataka style. I don't have the special thatte molds so I steamed mine in normal steel plate. Lining your paper with a polythene sheet will make it easy to unmold these idlis otherwise they stick to the plate.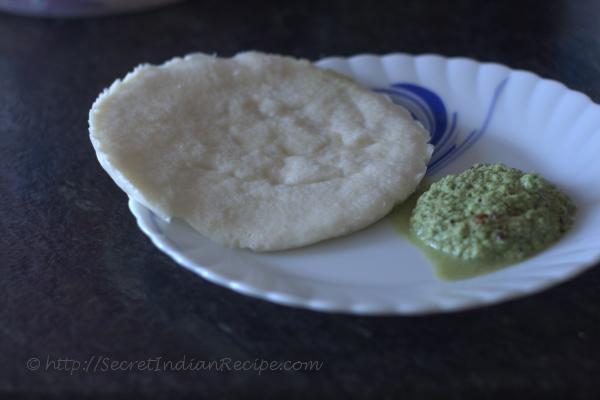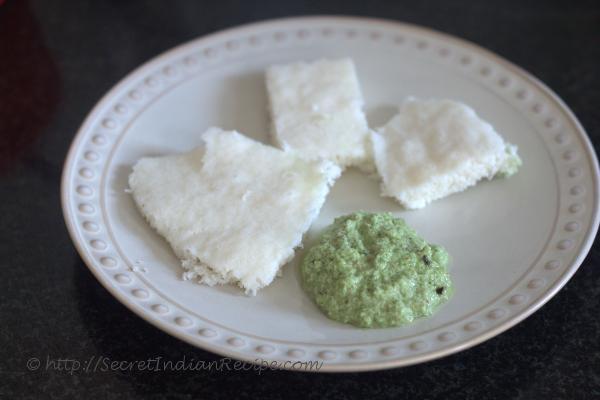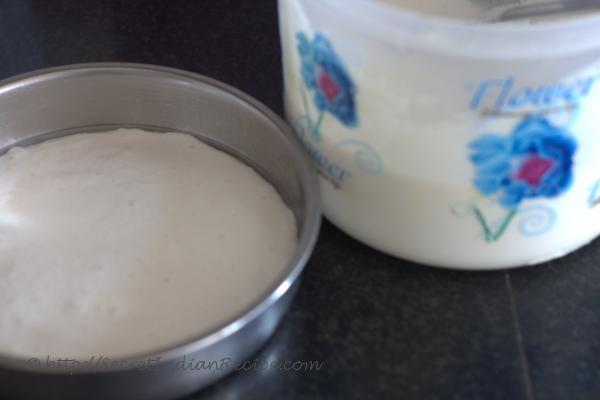 Ingredients:
Idli rice- 2 cups
Dosa rice- 1 cup
Black gram- 1/2 cup
Cooked rice- 1/2 cup
Salt- to taste
Water for grinding
Cooking soda- 2 pinches (optional, I omit at times)
Directions:
Wash the idli rice, dosa rice and black gram and soak them for 4-5 hours with 3 cups of water.
Grind the soaked rice and lentils together with some cooked rice to fine consistency.
Add cooking soda and salt and mix the batter thoroughly. Line steel plate or thatte mould with polythene sheets or plastic wrap.
Pour the batter such that half the plate or mould is filled. Steam the plate/thatte for 10-15 minutes in a steamer.
Allow the idlis to cool before serving them with sambar and chutney.
Footnotes:
Idli rice and dosa rice are two different kinds of raw rice used in the south. Dosa rice is of inferior quality than idli rice, so if you don't find these rice, try to see if you can get two different grades of raw rice.