Tikhi Hari Chutney (spicy Green Chutney)
This green spicy chutney is a great accompaniment with any Indian snack. Its made with Mint leaves, and coriander it tastes fresh and adds that zing to your snack. It can be served with absolutely anything, be it Samosas, Vada, Aloo bonda, sandwiches etc.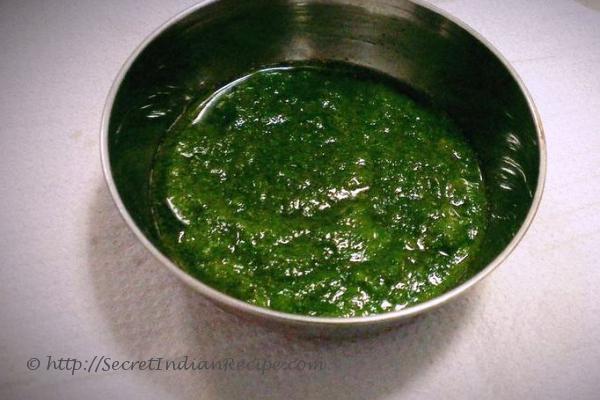 Ingredients:
1 Cup Chopped Dhania leaves (Coriander)
1 Cup Pudinal leaves (Mint leaves)
3 Large Garlic Cloves
1-2 Green Chilies
Salt to taste
1 Tbsp Lemon Juice
Water to aid easy blending
Directions:
In a blender/ mixer take all ingredients and blend using a little water at a time. Blend all ingredients to form a smooth thin paste. Check for seasoning and adjust accordingly.
Serve with any snack