Tomatorer Chatney ( Bengali Sweet Tomato Chutney)
I still remember how I and my elder brother used to fight for this chutney. Tamatar ki chutney was almost an essential side dish for us in winter. My mother used to make this chutney every week and used to serve it with different stuffed parathas for dinner and sometimes for breakfast. In those days, we used to eat more parathas just to get more serving of this chutney. This is a typical Bengali way of making this chutney and the magic ingredient is ' Panch phoren'. Panch Phoren is a Bengali seasoning agent and it comprises of Panch means five ingredients – Fennel seeds, Onion or Nigella seeds, Black mustard, Fenugreek seeds and Carom seeds. All the ingredients are mixed in equal quantity and used in seasoning this chutney.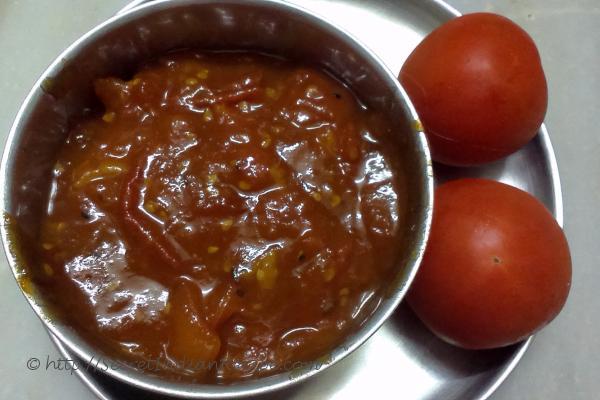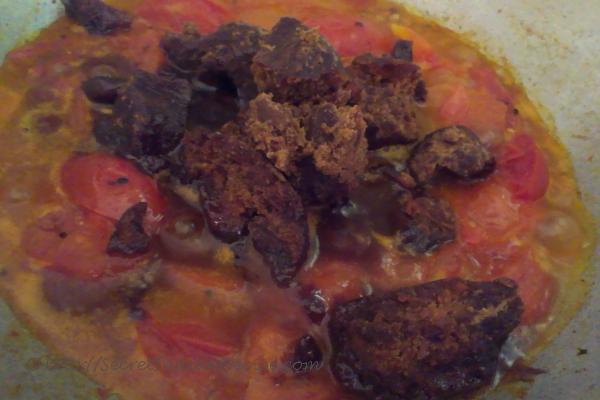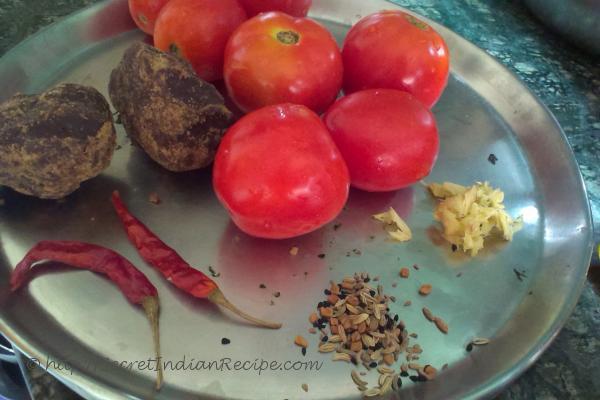 Ingredients:
Tomatoes – 500 grams
Whole red chillies – 2 pieces
Ginger – 1 inch piece (Chopped)
Panch phoran – ½ tablespoon
Salt – ½ teaspoon
Gur / Jaggery – 100 grams
Sugar – 4 tablespoon
Mustard oil – 1 tablespoon
Directions:
Wash the tomatoes and chop them into medium pieces.
Heat oil in a pan and add the panch phoren. As soon as it starts popping up, break the whole red chillies into two and add……. Wait for a second till the chilies turn dark and then add the chopped tomatoes and ginger.
Saute the tomatoes on medium heat till they turn soft. This will take about 8-10 mintues depending upon how ripe your tomatoes are?
Once tomatoes are done, add the salt, jaggary and sugar and continue to stir for about 4-5 mintues or till the right / required consistency is reached.
Serve the chutney with Matar or Gobhi ke parathe.
You can store this chutney in refrigerator for 15 days but I recommend to warm it before serving.