Veluthulli Achar (garlic Pickle)
Garlic pickle is the most painstaking pickle I have made because I had to clean the garlic on my own. But you do get cleaned garlic in stores these days. Garlic is believed to control cholesterol so making garlic part of one's daily diet should not be a problem. This is one of the yummiest pickle I have ever had and at times I add a teaspoon of this pickle to grind my chutneys.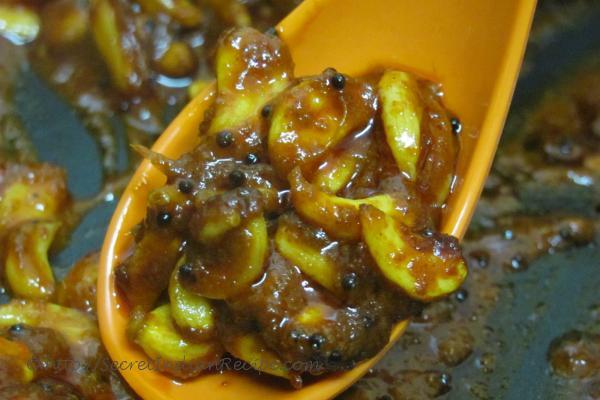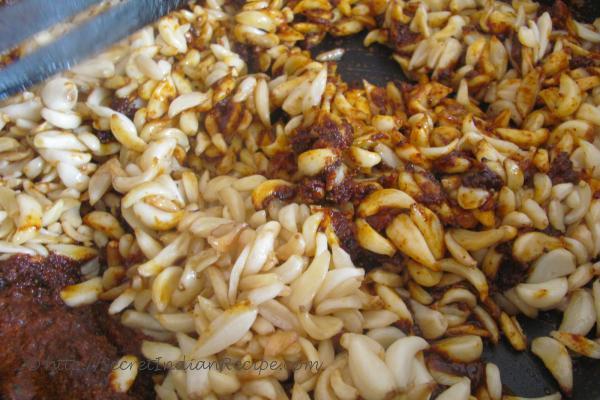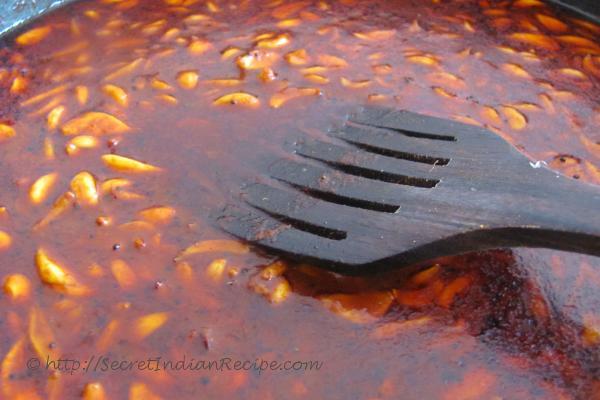 Ingredients:
Garlic- 500 g
Sliced ginger- 100 g
Ginger- garlic paste- 3 tbsp
Turmeric powder- 2 tsp
Kashmiri Chili powder- 1 tbsp
Fenugreek powder- 1 tsp
Asafoetida- 1 tsp
Chili powder- 4 tsp
Water- 2 cup
Vinegar- 100 ml
Salt- 6 tsp
Gingely oil- 1/2 liter
Mustard- 1 tsp
Directions:
Boil the water with salt and vinegar and let it cool down.
In a pan heat the oil add the mustard seeds.
Once the mustard seeds splutter add the ginger garlic paste.
Once the paste is golden yellow add the sliced ginger and garlic and saute them for 3 minutes.
The garlic need not brown it needs to be crunchy so do not saute it for long.
Now add the spice powders and saute till the rawness abates.
Add the boiled water which has salt and vinegar to the pickle.
Bring the pickle to a boil and switch off the flame.
Store the pickle in a sterile jar once the pickle cools down.
Footnotes:
Oil should always stand above the pickle so if you feel the oil is less after bottling, heat some oil, cool it down and pour into the jars. This pickle needs to be refrigerated.