Vishu Katta (rice Pudding In Coconut Milk)
Most of you won't be familiar with this recipe 'Vishu Katta'. This is a very traditional dish of Kerala prepared only on the day of 'Vishu'. In Northern parts of Kerala, after seeing 'Vishukkani', Vishu katta is served as breakfast. Vishukkani literally means "the first thing seen on the day of Vishu after waking up" which includes an arrangement of auspicious articles intended to signify prosperity, including rice, fruits and vegetables, mirror, yellow flowers called konna (Cassia fistula) and coins in the prayer room of the house. I learned this recipe of Vishu Katta from my friend and I prepare this dish for some special occasions. Vishu Katta is delicious, sweet and can be served as breakfast, dinner or even as a dessert.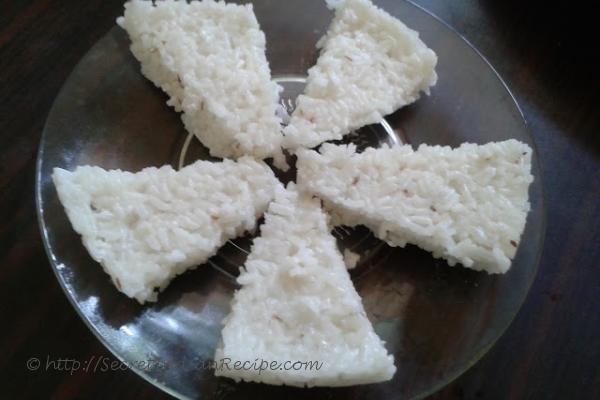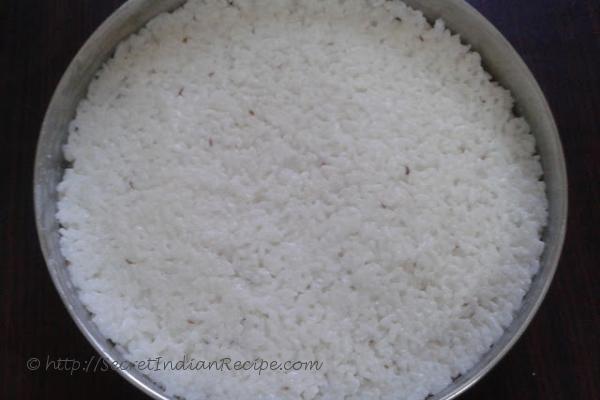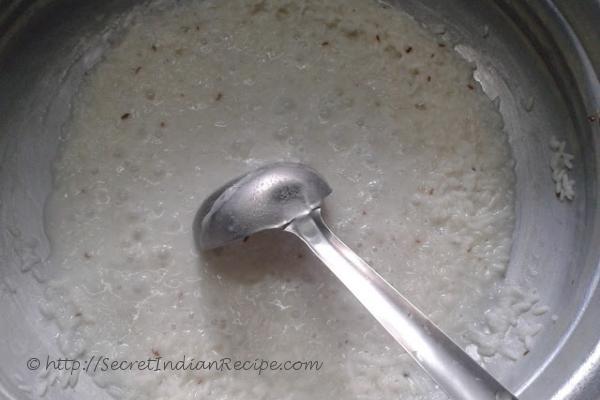 Ingredients:
Raw Rice- 1 cup
Coconut milk- 6 cups
Sugar- 3/4 cup
Cumin seeds- 1/2 tsp
Ghee- 1 tbsp
Directions:
Grease a tray with ghee and keep it aside
Heat a heavy bottom pan. Pour two cups of coconut milk and sugar into it and stir continuously for 5 minutes
Add the raw rice and cumin seeds into it and stir continuously
Pour the rest of the coconut milk in between until the rice gets cooked completely. Stir in between
When it starts leaving the sides of the pan, switch off the flame and transfer it to the greased tray
When cooled, cut into any shape as you wish.
Footnotes:
I used the real milk from coconut. Alternately, you can use the coconut milk powder to make the coconut milk for more easy preparation