Achari Baingan (brinjal In Pickled Spices)
I love any vegetable in the pickle masala. At times I do not understand the difference between a curry in pickle spices and a pickle itself. Over the years I have tweaked the recipe for achari recipes I cook at home. While they do hold the basic recipe mostly, the achari recipes have that is, I have switched to air frying my core ingredient, aubergines. Achari bhindi and achari karela are my favourites but brinjals will not disappoint you either. I use vinegar instead of amchur powder, this is my choice for tanginess, you can stick to amchur powder. I also don't like cooking the vegetables without frying them because my family hates lady's finger and brinjal if not shallow fried. We use the airfryer at times for this, but this recipe has resorted to frying hence used oil and so we have some indulgent curry.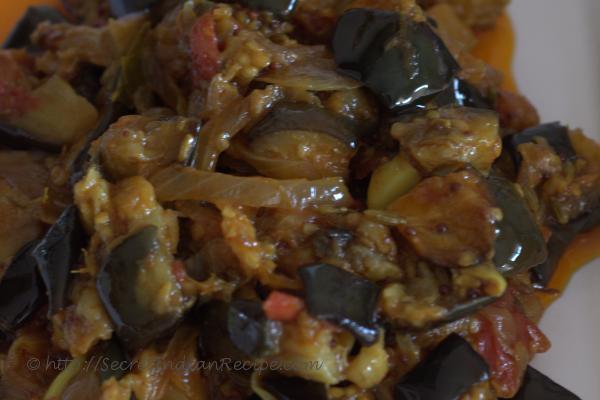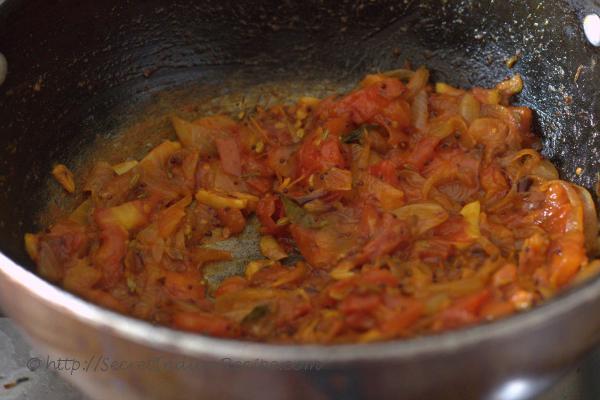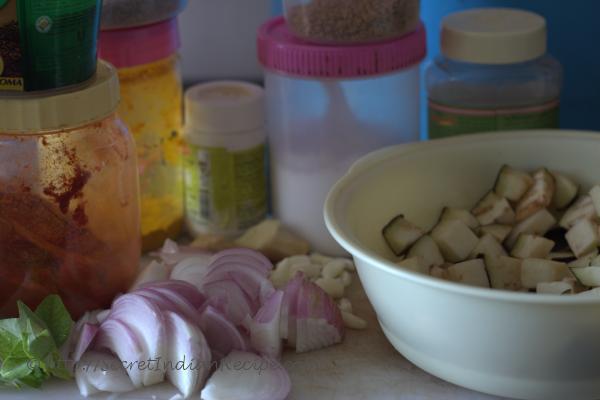 Ingredients:
Brinjal- 1 big one or 4 small ones
Onion-2
Ginger-garlic minced- 2 tsp
Curry leaves- 6-8
Tomatoes- 2
Fennel seeds- 1 tsp
Fenugreek seeds- 1/2 tsp
Cumin seeds- 1 tsp
Onion seeds (kalonji)- 1/2 tsp
Turmeric Powder- 1 tsp
Asafoetida- 1/2 tsp
Chili powder- 2 tsp
Coriander powder- 2 tsp
Salt- to taste
Oil- 2 tsp + for frying the brinjal as required
Vinegar - 1 tsp
Directions:
Wash and dice the brinjals. Marinate them with a pinch of salt, turmeric ,asafoetida, coriander and chili powder. Set the brinjal aside for 1 hour.
After an hour, you will notice that the brinjal has released some water. Discard this water and shallow fry the brinjal.
Fry the brinjal in in a wok after the marination. You can alternatively air fry or skip this step totally and continue cooking the brinjal in spices directly.
Once you fry the brinjal, drain them on a paper towel. In the same pan add the mustard seeds.
After the mustard seeds splutter, add the fenugreek seeds, fennel and cumin seeds. Roast them for a minute.
Now add the curry leaves and minced ginger and garlic. When they brown add the chopped onions.
After the onions soften, add the tomatoes followed by salt.
When the tomatoes wilt completely, add the spice powders and roast them with the tomato gravy for four to five minutes.
To this gravy, add the fried brinjals and cook them together for ten minutes so that the pickle spices are absorbed by the brinjal.
Add vinegar and cook the brinjal for another five minutes, before taking the curry off the flame. Serve with rice or roti.
Other Indian Recipes that you may Like !