Besan Ki Sabji
Besan ki sabji is a delicacy from Rajasthan from where I belong to. It is also called as Pitod ki sabji, and it is commonly served with chapati or dal/chawal.
There is interesting story behind this recipe associated with my mom, so I have chosen it specially to dedicate her on occasion of Mothers days. My mother has a tendency to become nervous and she thinks a lot sometimes, so there were some guests coming at our home to meet us for purpose of my marriage (in year 2006). She gets a call in morning and they said that they will come in evening to meet us. Now my mother got tense and she said that what should I make as we do not have much vegetables at home as well, so then she thought of this recipe and it comes as savior for her that day.
Interestingly this dish was so much appreciated by guests that they called mom and took its recipe. Marriage was not fixed but two families became good friends and still they are in touch. So Mom this is for you.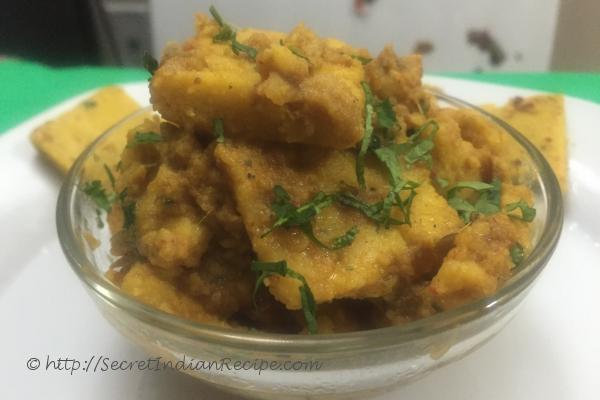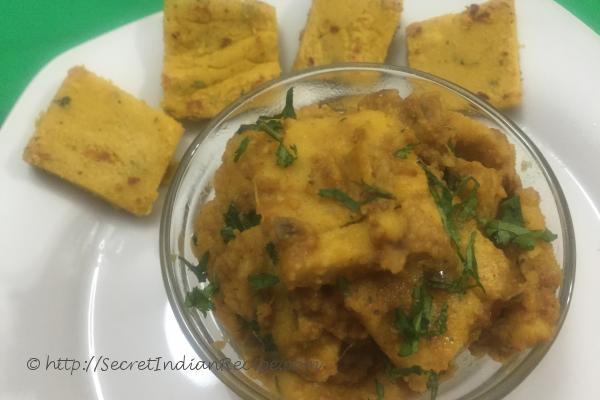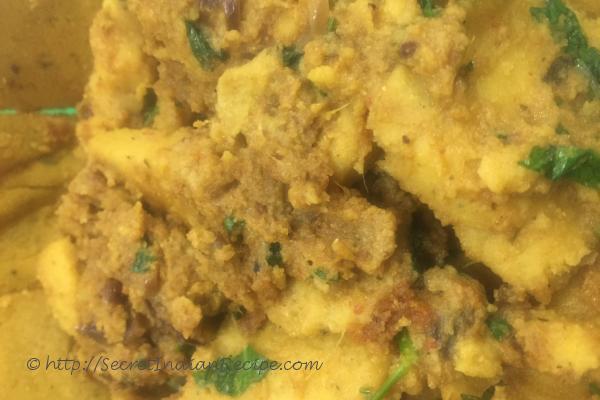 Ingredients:
Besan - 1 Cup
Dahi / Curd- 1/4 Cup + 2 tbsp
Oil - 4 tbsp
Hing - 1 pinch
Ajwain - a pinch
Salt - to taste
Cumin Seeds - 1 tsp
Coriander Leaves- a bunch
Turmeric powder - 1 tsp
Red chilli powder - 1 tsp
Ginger grated - half tsp
Water - 1.5 cups
Onions (finally chopped) - 0.5 cup
Coriander powder - 1 tsp
Jeera powder - 1 tsp
Garam masala powder - 0.5 tsp
Tomato puree - 2 tbsp
Ginger garlic paster - 1 tsp
Green chillies (finally chopped) - 0.5 tsp
Directions:
Besan pieces: 1. Take dahi in a bowl and beat it. Now add besan and mix it well. There should be no lumps in it.
2. Add turmeric powder(half tsp), red chilli powder (half tsp), finally chopped coriander, finally chopped green chilies, salt, ajwain, ginger and water (1 Cup) in above mixture and mix. Again ensure that there should be no lumps in i
3. Take 1 tbsp. oil in a pan and add heeng and cumin seeds in it, Once it starts spluttering, add above mixture. Stir continuously and once it starts boiling, reduce flame to low and cook further for 4-5 minutes.
4. Grease a plate with little oil and spread above mixture on it. Allow it to cool, and then cut into square pieces.
5. Now shallow fry the besan pieces in a pan with 1 tbsp oil so that become crisp on both sides.
Gravy: 1. Take a pan and add 2 tbsp. oil in it.
2. Add finally chopped onions in it and wait till they become brown in color. Once done add ginger garlic paste in it.
3. Add red cilli powder (half tsp), turmeric powder (half tsp), jeera powder, coriander powder, salt and garam masala powder in it. Add water in small quantity to prevent masalas from burning.
4. Add tomato puree and 2tbsp curd in it and saute till oil gets separated.
5. Add half cup of water in mixture and wait for one boil.
6. Now add all besan pieces in it and coat them well in gravy.
7. Garnish them with finally chopped coriander and serve them hot.
Footnotes:
1. You can serve besan pieces alone as a starter as well. Serve them with coriander chutney. 2. Above sabji can be made with liquid gravy as well, in step 5 instead of half cup water you can add 1.5 cups of water so that its consistency will get thin.