Diabetic Friendly Fried Rice Recipe.....
Try the utterly delicious fried rice with Nutreat specially for diabetic, which I have tried for my mother-in-law. All my family members including my 4 year old kid loved this dish. I was very happy that I could make a healthy & very tasty dish and just wanted to share this recipe to all, so you too can enjoy its lovely & spicy taste. Liked by more than 25members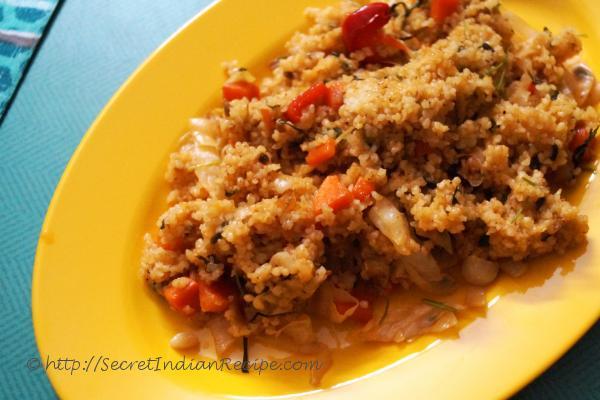 Ingredients:
Nutreat specially for diabetes- 1 cup
Chopped Capsicum - 1/2 cup
Chopped Carrots -1/2 cup
Chopped Bean-1/2 cup
Chopped Spring Onions -1/4 cup
Chopped Garlic- 2tbs
Oil- 3 tbs
Black pepper- 1/2 tsp
Salt to taste
Tasting Salt a pinch
Directions:
Take 1 cup of Nutreat and add 1 tbs of oil, 2 ½ cups of water to it. Cook it in a pressure cooker for about 3 Whistles.
Meanwhile you can toss all your chopped garlic and other veggies in 2 tbs of oil, now I have added 1 tbs of Schezwan sauce to this (this is completely optional).
Now add the cooked and cooled Nutreat to this veggies. Too get non-sticky Nutreat add 1/2 tbs of oil while cooking it.
Add the salt, pepper powder and tasting salt. Toss them and fry them lightly on medium flame for about 5mins.
That's it! Your healthy choice is now made tasty….. Serve hot. Enjoy!......
Footnotes:
You can try the same recipe with Egg. To make a delicious egg fried Nutreat,
Other Indian Recipes that you may Like !