Indore Special Bhutte Ka Kees
It is a special dish from MP and few parts of Rajasthan. It is eaten as brunch or evening snacks . My mum usually makes it on sunday or any holiday as it taste heaven when consumed or served hot .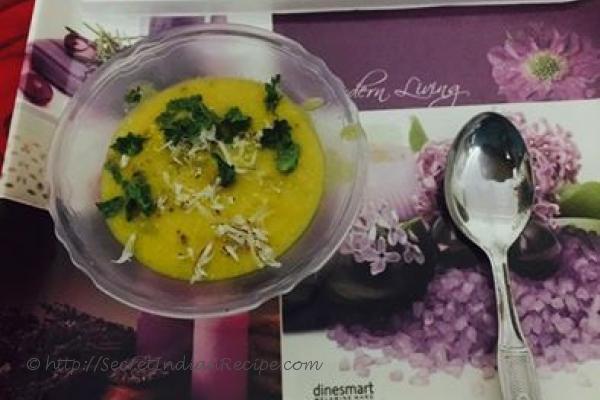 Ingredients:
4 medium size fresh Corn Cob
1 medium size Onion
2 tsp Besan
1 cup Water
1/2 tsp Cumin seeds
1/4 tsp Mustard seeds
1/4 tsp Haldi powder( Mustard powder)
2 pinch of Hing( Asafoetida)
Salt as per taste
1/2 tsp Green chilli
3 tsp Oil
Coriander leaves
lemon juice from 1 lemon
1 tsp of fresh Coconut
Directions:
Clean the corn cob and grate into coarse paste in a bowl and add besan, water, haldi powder, salt into it and mix well. There should be no lumps and keep aside.
Heat oil in a pan. Once its gets heated add mustard seeds, cumin seeds, hing, let them splutter. Add the onion and chillies and saute it till onion gets cooked.
Add the corn mixture, stir continuously for 5 min to avoid forming lumps.
After this cover pan with lid and allow it to cook on low flame . Cook until it thickens .
Turn off the flame add coriander leaves, lemon juice and mix well .
Garnish with grated coconut and coriander leaves. Serve hot.