Macher Tel Diye Begun (brinjal With Fish Fat Or Fish Liver)
This dish is very popular in Tripura. The ingredients and the process is very simple. But trust me, the taste is extraordinary. In my home everyone loves to have it with warm plain rice. I learned to make this from my mother.
Before I start telling you the recipe, let me share with you the benifits of fish fat.It is good for heart, liver and skin. It is also one of the most common source of DHA.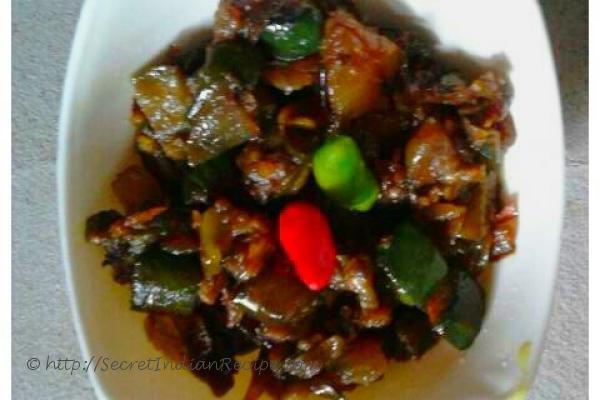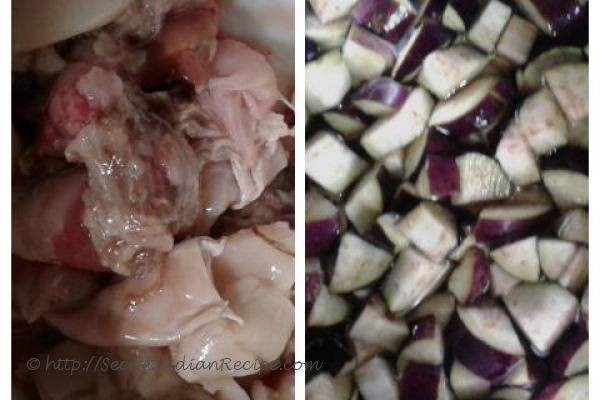 Ingredients:
Rohu fish -1cup
Brinjal -2 (big size )
Green chillies -4
Onion -3 teaspoond (chopped )
Salt -as per taste
Mustard oil - 1/3 cup
Turmeric powder 1/ 2teaspoon
Directions:
Cut the brinjals into small pieces. Cut the green chillies lengthwise.
Heat the oil and put the onions and green chillies in it. Cook for 3 minutes. Add the brinjal, turmeric powder and salt. Cook in medium flame for 10 minutes.
Now add the fish fat. Cook again for 5 to 7 minutes. Add 1/4cup of water. Stir well. Now cook for 2 minutes more. Switch off the gas.
Happy cooking.
Footnotes:
Serve with hot rice only.
Other Indian Recipes that you may Like !