Puti Macher Chorchori (fried Puti Fish)
Puti macher chochori is a bengali recipe. Puti macch are tiny fishes, they are very high in calcium, protein and omega 3 fatty acid. It is considered as best fish for health purpose specially for brain development and good eyesight in children.. However many people do not like to eat them as they need to be cleaned properly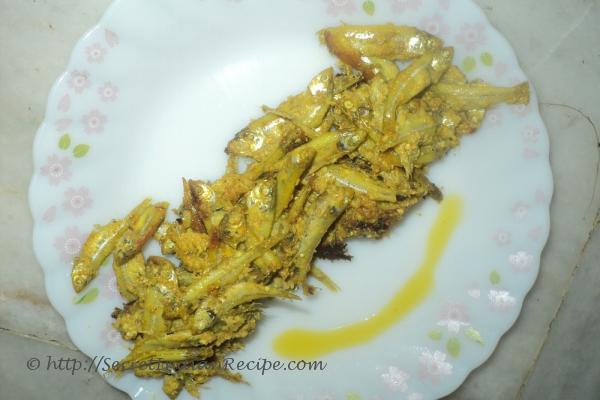 Ingredients:
Puti mach (tiny fish) 150 grams
Garlic paste 1 tablespoon
Mustard paste 1 tablespoon
Turmeric powder ½ tablespoon
Red chilli powder ½ tablespoon
Mustard oil 3 tablespoon
Salt ½ tablespoon
Directions:
Wash the puti mach thoroughly by rubbing it over a coarse sueface and then with a tablesppon of flour. This will take out all the dirt from their skin.
In the karahi put the fish and then add garlic paste, red chilli powder, mustard paste, turmeric powder, salt and mustard oil and mix well. Add about ½ cup of water and let it cook for 10 mintues on low flame. Check if the fish has been cooked. Take it off and serve with rice.
Other Indian Recipes that you may Like !