Sarso Bhindi / Shorshe Bhindi (mustard Bhindi Curry)
Mustard plays a vital role in many bengali recipes.. from mustard seeds to mustard oil to mustard leaves, bengalis love their mustard... This recipe is packed with a flavours of mustrady goodness...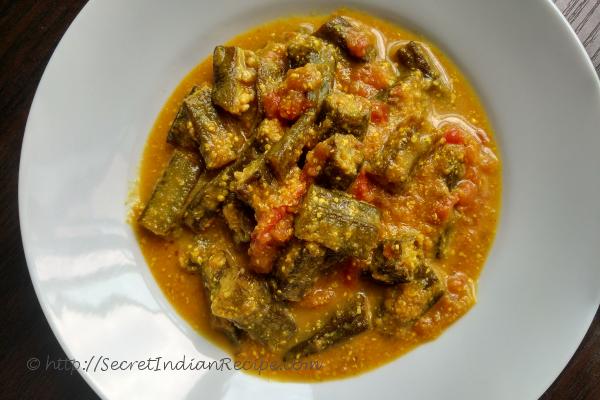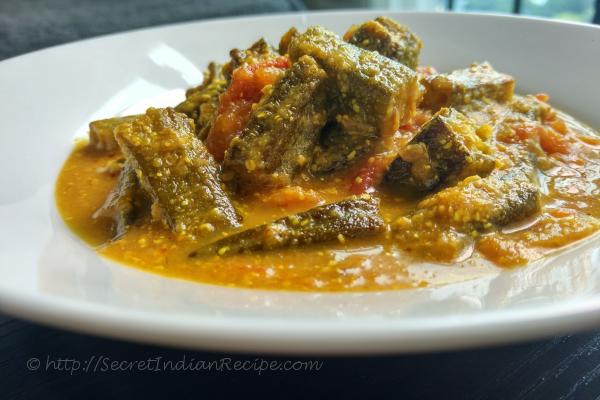 Ingredients:
Bhindi/ Okra/ Lady finger : Approx 10
Yellow Mustard seeds: 6 Tbsp - Soaked in water for atleast 2 hrs
Cumin Seeds : 1 Tsp
Tomato: 2 pcs
Mustard Oil : 4 tbsp
Salt to taste
Turmeric powder 1 tsp
Garlic 1 clove
Green chili 2 pcs
Directions:
Wash and Cut both the ends of the bhindi and keep it as whole. Do not chop to small pcs. If the bhindi is too long or if you think there are insects in it just cut the bhindi into 2 pcs from center.
In a blender grind the mustard seeds, garlic clove and a pinch of salt to a smooth paste. Keep Aside
In a kadhai or pot heat mustard oil, add the bhindi and saute till its half cooked. Remove and set aside
In the same kadhai in the leftover oil, add cumin seeds. Allow to splutter
Now add chopped tomatoes, turmeric, mustard paste and salt to taste. Mix and cover to cook for 10mins on medium heat
Cook till the raw smell of the mustard seeds fades and the curry stats to thicken.
Now add the half fried bhindi and mix well. Cook for 10 mins more or till the bhindi are well cooked.